Controlled Via Remote Controller
It only take 8s to open the car umbrella in the distance up to 98ft and total installation
process takes 30s, easy and convenient.
Temperature 36℃ Difference
Anti-heated Theory
The hot sunshine will not directly touching your car.
Car Protection
Multi-function such as prevent bird droppings, dust, acid rain, deciduous etc.
Personalized Selection
Several colors available now, DIY a suitable car umbrella for your car.
Function Upgrade In The Near Future
The update function will release soon, we will offer customer more accessories with more functions.
Patented Automatic Folding Structure
The car umbrella folding structure is intelligent and stable, make sure each single action smoothly.
Double Windproof Design
Besides protecting against sunlight and dust, it also withstands a grade 7 level of strong wind.
First Protection
Total four wind-resistant ropes, make the car
umbrella very stable on the car.
Additional Protection for Wind-resistant
When it is windy condition, the car umbrella cloth will automatic
leave the holder and make sure the wind will not
hurt the umbrella structure.
Adjustable Wind-resistant Ropes
You can adjust the wind-resistant ropes length to suit cars with different kind of sizes.
Anti-theft System & Prevent Somebody From Stealing
There are two wires in the prevent theft rope,
it can't be cut easily.
Full Protection
The suction is made from strong and soft material,
it will not damage the car surface.
Soft Plastic Material
The bottom of the tent is made of TPU circle,
will never create any scratch on the car.
Powerful Driving Force
Precise gear ratio and worm rotation structure ensure.

Strong Suction
Nitrile rubber sucker Strong suction, not easy to fall off.
To ensure the stability.
Horizontal  | Vertical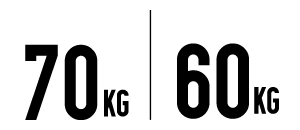 Military Level
Special customization of hardened military
materials fiberglass rod.
Skeleton Fitting
High Quality Polycarbonate
Tough, Strong, Ageing resistance
Collar Design
Ensure the stability for the frame
Windproof Snaps
Copper material, no rust in sun and rain.
Rechargable battery
One Time Charge
Use One Month